Student Health & Wellbeing Services
SHWS Medical and Mental Health Services are available during business hours (which generally follow the academic year calendar).  Appointments are available in-person and through telehealth.  We can be reached as follows:
(Note: During the summer months, you can best reach us by email.  During the summer, response may be delayed up to 5 days due to irregular summer schedules.)
If you need medical or mental health services when we are closed (evenings, weekends, summer break), please schedule with TimelyCare.  Services through TimelyCare are at no expense to regularly enrolled Cal Poly Humboldt students.
For life threateneing medical or mental health emergencies, call 911.
A warm welcome from our team!
Student Health and Wellbeing Services (SHWS), a fully accredited clinic, consists of Medical Services, Counseling and Psychological Services, and Health Education.  Our licensed medical professionals include physicians, nurse practitioners, physician assistants, registered nurses, medical assistants, pharmacist, clinical laboratory scientists and a radiological technologist.  Our professional mental health providers include licensed psychologists, social workers, and marriage and family therapists, as well as therapists fulfilling professional training at our site.  Our front office staff is welcoming, knowledgeable and always happy to assist you with health records, appointment scheduling and any other questions.  In our Recreation & Wellness facility, our Health Education team and the Peer Health Educators focus on health-promoting fun activities for students, the CHECK IT Sexual Violence Bystander Intervention Program, as well as running the Oh SNAP Food Pantry. Together, our Student Health and Wellbeing Services team is dedicated to helping you overcome health barriers to academic success.
FOR MEDICAL APPOINTMENTS CALL 707.826.3146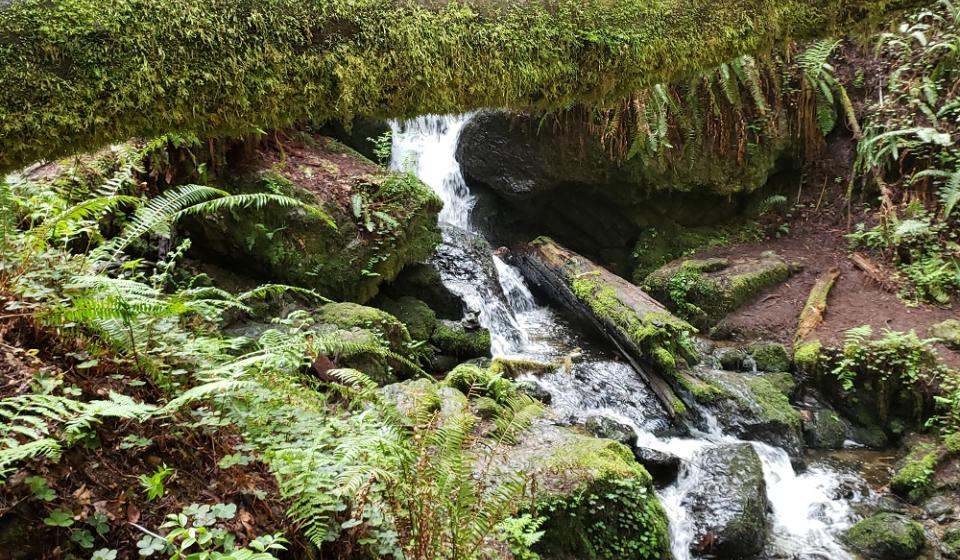 FOR THERAPY APPOINTMENTS CALL 707.826.3236
Finding us
Student Health and Counseling (SHC) is located to the left of Plaza Circle, a bit north of the Humboldt Library. CAPS also has a second location across campus at BSS 208. For assistance outside of our business hours:
Please make an appointment with our telehealth service, TimelyCare.  TimelyCare provides immediate and scheduled counseling and medical telehealth appointments.
For community services, here are some resources that may be of help:  medical facilities and psychological resources.
Accessing our services
SHC is mainly funded by the required Health Services fee, paid as part of the tuition, and billed directly to student accounts. SHC services are provided to regularly enrolled students. Though most of our services at SHC are free, there are some medical services and supplies that may require a small fee.  A few examples of these are immunizations, TB skin tests, prescription and over-the-counter medicines, x-rays, laboratory work, and splints / braces. The medical services fee schedule is available here.
Humboldt is located in Humboldt County, a rural, medically-underserved area. Primary Care Providers (a role that must be filled by the physician designated by your insurance plan), as well as some medical and mental health specialists, are in short supply. It is very important that you and your family research available medical options, including psychiatry and psychological treatment, before coming to Humboldt so you may be sure your needs are met. It is also important to note that, because of our high volume of patient visits, we cannot provide care for long-term issues, such as diabetes, high blood pressure, chronic health (including psychiatric) problems or medication treatment for Adult Attention Deficit Disorder, nor can we qualify students for permanent disability.
Our Social Justice Lens
Intersecting oppressive forces such as racism, sexism, ableism, homophobia, transphobia, and anti-immigration movements have long been present in American society and continue to cause harm to this day.  The rhetoric (and/or related actions) of hate, bias, and/or indifference, whether voiced by government officials or a neighbor down the street, can have an adverse effect on all people, and particularly people from marginalized groups.  The team at SHWs is commited to social and environmental justice and to creating a world free of systemic injustice and violence.  
The Staff of Health & Wellbeing Services, including our medical providers, counseling and psychological services (CAPS) team, professional and peer health educators, administrators, and support staff are dedicated to providing excellent and effective care to our diverse student body, regardless of race, ethnicity, size, gender expression, sexual orientation, ability, religion, or nationality.  We aspire to be a setting in which all students feel valued and supported.
We have built a FAQ for DACA students and undocumented students who might have questions about how to access our resources. It can be found here.
We have also created a Resource Page on Racial Trauma and Systemic Racism for those that would like to explore avenues for healing from race-related trauma and/or for those that would like to further their own education on the topic of racism and how to be an effective ally.