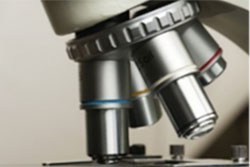 The Student Health Center laboratory offers a range of services.
Our on-site testing includes complete blood count, urinalysis, pregnancy, rapid strep, and infectious mononucleosis tests. In addition, we send certain tests to a reference lab. There is a nominal charge for some tests, while others are covered by the student services fee.

Lab Hours
The lab is open during Student Health Center hours (though closed from noon to 1 p.m.).

Frequently Asked Questions about Laboratory Services
How long do lab results take?
Most results return within a week.
How will I get my lab results?
The lab does not give out results.  You can only get your results from a provider.  In most cases, "no news is good news," however, you and your provider can discuss this at the time the lab was ordered. The Secure Portal as a useful way of obtaining lab results from Providers.