Sexual & Reproductive Health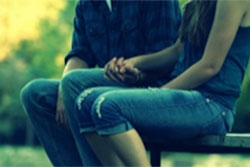 The World Health Organization defines sexual health as a state of physical, emotional, mental and social well-being in relation to sexuality; it is not merely the absence of disease, dysfunction or infirmity. Sexual health requires a positive and respectful approach to sexuality and sexual relationships, as well as the possibility of having pleasurable and safe sexual experiences, free of coercion, discrimination and violence. [World Health Organization working definition, 2002
Health and Preventive Care
The Humboldt Student Health Center provides the following wellness and preventive services for all people regardless of gender:
Information and counseling in a safe, confidential setting
PAP smears, breast exams, and health screenings
Pregnancy testing
Referral for services not available at the Student Health Center
Wellness Toolkit
Tips for Healthy Sexuality
Consent — an enthusiastic and informed yes means yes
Communicate
Explore your body — discover what you like- teach your partner(s)
Be safe — protect yourself and your partner(s) against sexually transmitted infections and unwanted pregnancy
Get Yourself Tested (GYT)
Educate yourself
Ask your doctor or nurse
LGBTQ Health
The Humboldt Student Health Center strives to provide quality care for everyone regardless of sexual orientation or gender identity. If you have a preferred name or pronoun, please let us know. We can provide referrals for services not available at the Student Health Center.
HIV Prevention
Where to get PrEP
You can check your eligibility, enroll in PrEP-AP and get PrEP and PEP services through Color (telehealth provider contracted with the California Department of Public Health to offer PrEP and PEP in California). Link: https://www.color.com/cust/ca-prep?utm_source=partner&utm_medium=web&utm_campaign=ps_st_cid-doa-pages-quick-easy-access-prep-pep_0723&utm_term=&utm_content=

Inquire at Cal Poly Humboldt Student Health Center. Our providers can prescribe PrEP. We can also see if you may be eligible for

PrEP-AP

, a program that covers the cost of PrEP and PrEP related medical services.

Open Door Telehealth & Visiting Specialist Center (2426 Buhne St, Eureka) 707-443-4666. Ask for Rachel Zucco, R.N. or Karen O'COnnell, R.N.
Humboldt Open Door Clinic (770 10th Street, Arcata), Sergio Codina, R.N. 707-826-8610 x1139
Planned Parenthood (3225 Timber Fall Court Suite B, Eureka) 707-442-5700
PrEP is also available online at www.nurx.com
Contraceptive Choices
The Humboldt Student Health Center offers counseling and services for most contraceptive options.
Note: Click here for information on pregnancy testing & pregnancy options
Resources to help choose the best method for you:
Nurx: Get birth control delivered to you
Sexually Transmitted Infections
The Humboldt Student Health Center offers screening, testing and treatment for sexually transmitted infections (STIs) based on current guidelines from the Centers for Disease Control and Prevention. Call (707) 826-3146 for a confidential appointment to discuss your concerns about STI screening, testing, and treatment. Current prices.
Got Symptoms? We are here to help!
Anyone with symptoms of an STI should be tested. Symptoms of an STI can include: Burning with urination, discharge from the vagina or penis, burning or itching around the opening of the penis, pelvic pain, sores in the genital area (can be painful or not), discomfort or bleeding during sex.
If you have symptoms, please schedule an appointment with a provider as soon as possible and abstain from sexual activity.
No symptoms, but want a test?
Screening is the process of obtaining a test on someone who does not have any symptoms. Certain groups of people should be screened regularly for STIs. If you want screening, please schedule an appointment.
• Women 25 years and younger should be screened for Gonorrhea and Chlamydia every year and should be screened for HIV at least once.
• Women over 25 years should be screened for HIV at least once and should be screened for Gonorrhea and Chlamydia if they have any risk factors:
Inconsistent condom use
A history of multiple partners or a partner with multiple contacts
Sexual contact with a partner with an STI
A history of repeated episodes of STI
Sex work
Drug use
Pregnancy
• Men who have sex with men should be screened for the following every year:
HIV
Syphilis
Gonorrhea and Chlamydia urine test
Gonorrhea and Chlamydia rectal swab, if receptive anal intercourse in the past year
Gonorrhea throat swab, if history of oral-genital exposure
• Anyone who has been diagnosed and treated for Gonorrhea, Chlamydia, or Trichomonas should receive a repeat test 3 months after treatment to see if they have any new infections.
• Anyone with a sexual partner within the past 60 days who has been diagnosed with an STI should be screened.
Learn more about Sexually Transmitted Infections
Sexual Assault
Sexual violence is any physically or emotionally coercive sexual contact, including, but not limited to, rape, sexual battery, unwanted touching, verbal harassment, and stalking. Such violence can happen to anyone. Most violence is perpetrated by someone the survivor knows. Perpetrators, not survivors, are responsible for sexual assaults, and only a potential perpetrator can prevent a sexual assault. Sexualized violence is illegal and reportable by law by medical providers.
Options If You've Been Sexually Assaulted
Confidential Help:
You are welcome to talk with an advocate from the Campus Advocate Team (707) 445-2881. They are NOT mandated reporters.
The Campus Advocate Team (CAT) is a free and confidential on-campus resource for students, staff and faculty at Humboldt. CAT is a program of the North Coast Rape Crisis Team, a private non-profit organization that has been contracted by Humboldt to provide specialized services to the Humboldt community. CAT provides 24-hour, completely confidential support to any Humboldt student, staff, or faculty member who wants to talk about harm they've survived, or explore their options for support and/or holding accountable the person who harmed them.
CAT works with the university, but not for Humboldt. Who CAT works for is survivors of sexualized violence, including stalking, sexual assault, sexual harassment, and intimate partner violence.
CAT offers individual counseling and support groups led by certified sexual assault counselors. They offer support no matter where you are in your process of healing. CAT will accompany you to the hospital or to file a report, they will work to answer any questions you may have, and can also provide you with referrals for local therapists and other community resources that may fit your needs.
24-hour crisis line: (707) 445-2881
Available 24 hours a day, 7 days a week.
If you are concerned about physical injuries, sexually transmitted infections or pregnancy, you may want to obtain medical attention. Medical professionals in California are mandated reporters, which means they are required to notify law enforcement when treating an injury or illness caused by sexual assault, domestic violence or child abuse. You can provide as much information as you are comfortable providing. You are not required to talk with the police.
How do I get Emergency Contraception?
Emergency contraception, also known as the "morning after pill," is effective to help prevent pregnancy after unprotected intercourse if taken within 3-5 days (the sooner the better).
Over-the-counter at the Humboldt on-campus pharmacy (no prescription needed)-$10 plus tax charged to your student account
Over-the-counter at one of the over-the-counter vending machine on campus (located across from the Goodwin Forum in Nelson Hall East and in the Recreation Room on the first floor of the Jolly Giant Commons) - $11 cash or credit card.
Over-the-counter at off-campus pharmacy (no prescription needed)- approximately $50
Paid for by FPACT or other insurance (prescription required; need to fill at an off-campus pharmacy if using insurance other than FPACT).